Tannoy Prestige range of speakers, many find it too old-fashioned. However, although the classic style does not really fit into the majority of European living, he found a lot of fans in Southeast Asia, where appreciate the workmanship, and sound spectacular retro talents. Today, we are introduced to a model of medium size, Tannoy Kensington GR – and you will see that its advantages are not limited to nostalgic memories.
Average size columns can be called only in comparison with other models of the line: a solid body height of 110 cm can hold 105 liters each speaker in the package weighs 49 kg, and you can not do without each other sufficiently strong in their extraction. After unpacking Tannoy Kensington GR, you will find that they are very good, provided with a plurality of spectacular detail and more depth to their width. Strong body made of solid birch veneer (front and rear panels), solid wood, and chipboard. Finishing options – only two: Traditional walnut, which flaunt most series speakers Tannoy Prestige, dyeing and oak, as in the test sample.
Desing: Tannoy Kensington GR
We love the stylish details – such as the emblem of Tannoy Kensington GR (Gold Reference) on the front and a thick metal plate engraved on which the regulators HF. The surprisingly heavy grille is not just set in place and locked with a special key; we are delighted with such decisions.
Details such as wood block with terminals for dual-cable connection, spikes, and a user manual, a legitimate pride.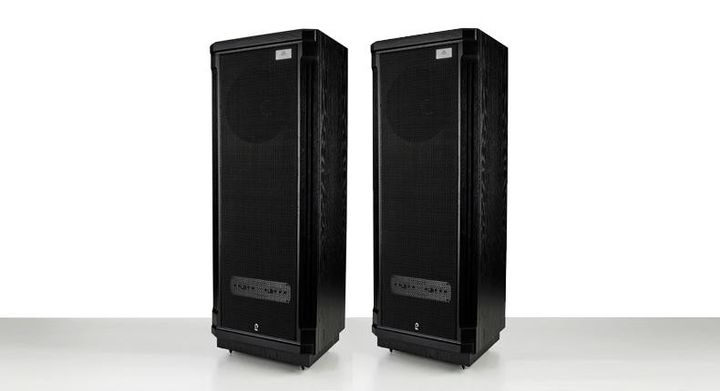 But the main advantage of these speakers – not spectacular appearance and proprietary coaxial radiators Tannoy; for the development of the dynamics of Tannoy Kensington GR it took several decades. The 25-inch cone midrange / bass head is made of paper pulp, and the double suspension – of coated fabrics.
The 52mm dome tweeter aluminum-magnesium alloy is in the center of the midrange / woofer. It emits a sound through the hole in the center, ending a mouthpiece made of stainless steel; This provides increased sensitivity and controlled directivity.
We rarely mention of the materials making up the magnets, but will make an exception today. In a coaxial speaker, he is made of the alloy called "alnico". Tannoy claims that this alloy provides a net transfer of peak signals and increased sensitivity.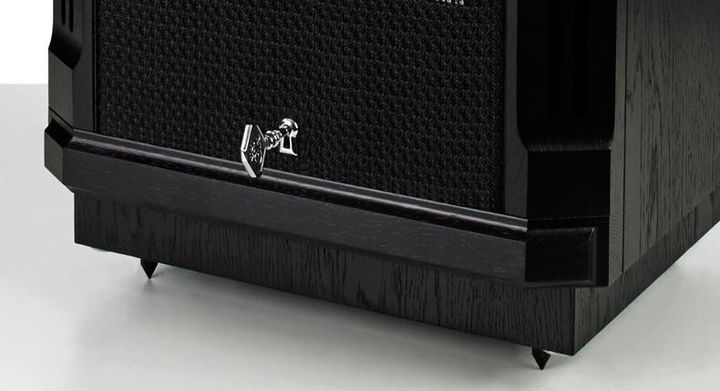 Hefty dimensions Tannoy Kensington GR require a relatively large room – not less than twenty square meters. To get a better stereo image, install the speakers at least one meter away from the walls.
This model Tannoy Kensington GR has high flexibility in the management of HF. Controls on the front panel allow you to change their level and steepness of the decline response. It should experiment with them to customize the sound to your liking.
When dual-cable connecting the sound Kensington Tannoy Kensington GR becomes even more accurate and bright. Like the other models Tannoy, in addition to the two pairs of terminals for the audio signal there is also a fifth for connecting to the earth terminal of the amplifier – its use improves the clarity and purity.
The first impression of the sound Tannoy Kensington GR – it is amazing ease. Track Hans Zimmer Where We're Going from the soundtrack to the film "Interstellar" does not represent for them the slightest labor. Large-scale changes in the dynamics recreated amazingly powerful; space music scene grand, and thus all sounds very easy. Even on the highest volume of these speakers do not show tension or limitations.
Not as talented speakers often suffer from stiffness, less overall – too restrained dynamics. There is no trace of such shortcomings.
Particularly noteworthy bass. At this size, the speaker of their abundance is not surprising; really distinguishes Tannoy Kensington GR another quality bass – texture, clarity, and subtle elaboration. Some competitors – for example, B & W and Focal – can boast more energetic and tight sound, but it lacks some finesse; we prefer to approach Tannoy.
The stereo, too, is worthy of all compliments. With due regard to the installation of these speakers create a wide and deep the music scene with a superbly focused tools.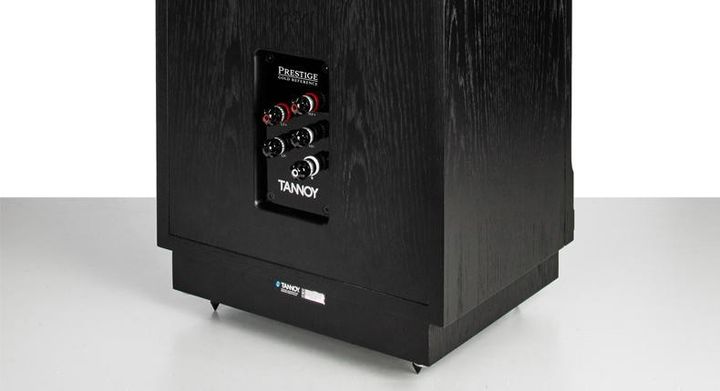 Song Nina Simone Feeling Good opens new talents Tannoy Kensington GR. Coaxial radiators create a smooth and straightforward sound, the singer's voice fills with passion and power. Once again, we are convinced that these are not unique to AC power, but also the meticulousness and finesse.
Rhythmic ability Tannoy particularly vividly underscores the song Hunger Of The Pine group of alt-J. The sound is a little softer than we are used to, but it is still quite energetic. Perfect rhythm, clean and powerful dynamics invariably captivate the listener.
Verdict: Tannoy Kensington GR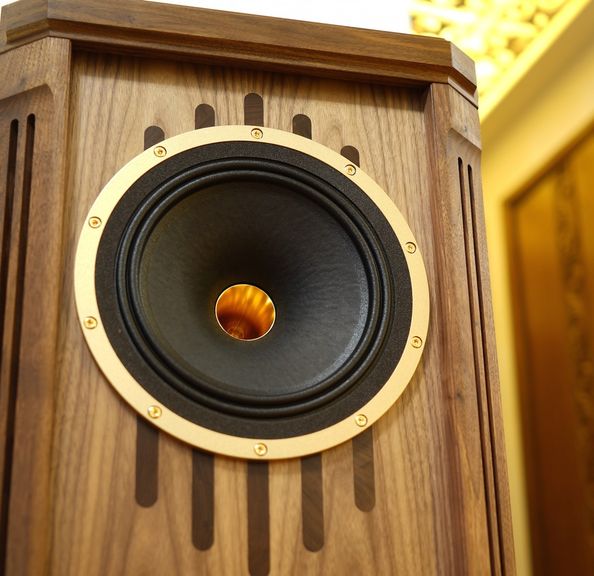 Tannoy Kensington GR really good. Their retro style may not be palatable to all, but the sound quality is one of the coolest speakers in its price category. You can buy Tannoy Kensington GR for $ 15,000. They show a rare combination of power and finesse. We are ecstatic.
Look a video from russian roads: