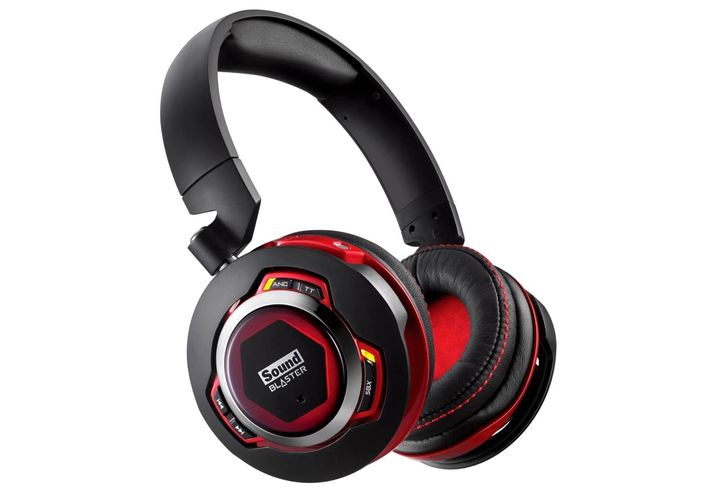 Wireless technology is gradually zapolonyayut our world. Wires were always uncomfortable, but until recently truly quality music lovers had to put up with the chaos in the form of messy wires from the headphones in his pocket.
Now there are a lot of wireless solutions for music fans, and one of the most technologically advanced, convenient and high-quality sounding are Sound Blaster EVO ZxR from the company Creative. This headset is notable not only for the sound quality, but also the remarkable design, built-in sound processor SB-Axx1, and active noise canceling.
In this review we will discuss the headphones Creative Sound Blaster EVO ZxR and delivered its verdict.
Options – Creative Sound Blaster EVO ZxR
Headphones Sound Blaster EVO ZxR come in a box of black cardboard that is, it should be noted, is very easily damaged. Inside the box we find the headphones themselves EVO ZxR, which lie in a special bag.
The very next grade: carrying bag made of cloth, adapter Micro USB-USB 1.8 m, four-pole analog cable 1.2m long, splitter, USB power adapter and plug adapter for in-flight use, quick start guide.
Bag is made of black looks durable fabric, inside is very soft lint-free cloth with red wall to ear cups did not fight each other. It should be noted the convenience of the cover, because the headset is designed for outdoor use or in transport.
Design and controls
Design Headset from Creative is in the aggressive style: red plastic insert, highlighting in red – all this only underscores the nature of the headphones. They are made of durable plastic. It should be noted that the black plastic mat, while the red – glossy. However, the manufacturer thought about it, and accidentally scratch gloss fail.
The headband is adjustable in height. When adjusting the metal substrate can be seen headband, which in turn strengthens the structure, and will not allow him to break even with strong physical impact. In point of contact with the head is soft cushion that makes it comfortable to wear headphones all day long.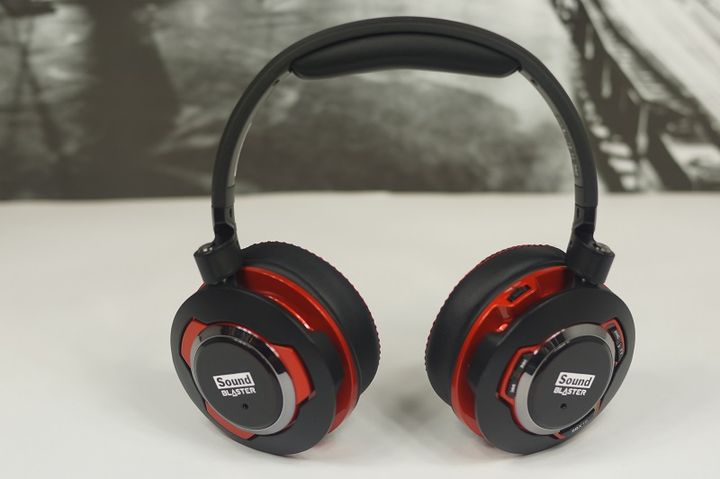 Mounting ear cups allows them to rotate in the range of 180 degrees. Ear pads are made of imitation leather, stitched in red thread, filled with foam "memory effect". It does not cause discomfort even after 6 hours of listening.
Controls at the Creative Sound Blaster EVO ZxR focused on the right cup headset:
Multifunction center button, which is also a compound of the area NFC;
Button TT, or TalkThrough, to activate, allowing you to hear of the nearby companion while wearing headphones;
Button ANC, or Active Noise Cancellation, for the inclusion of the active suppression of external noise;
Buttons for switching the next or previous track;
On / off button and the power SBX headphones;
Microphone with voice beam focusing;
Volume control;
Jack microUSB;
Audio jack for chetyrёhpolyusnogo connector.
Software
Headset from Creative is supplied with the original program SOUND BLASTER EVO. When you open the program we can see four tabs:
Profile SBX;
CrystalVoice;
Headphones;
Mixer.
Software Sound Blaster EVO ZxR comes with 3 default profiles provided. Every aspect of these three profiles can be customized according to your preferences:
Music – SBX technology incorporated and balanced to enhance the sound of music;
Cinema – Surround and Dialog Plus included, so this setting is ideal for watching movies;
Games – Settings are preset to optimize the dynamic nature of the game.
Surround superior surround sound of 5.1 or 7.1 by creating an unprecedented level of realism, sound, creating the effect of the presence of hundreds of virtual speakers around you.
Crystalizer ensures every detail reproduction of sound by restoring low and high frequencies, the quality of which is reduced as a result of compression of audio files. Bass technology significantly increases the so-called "bass" in music.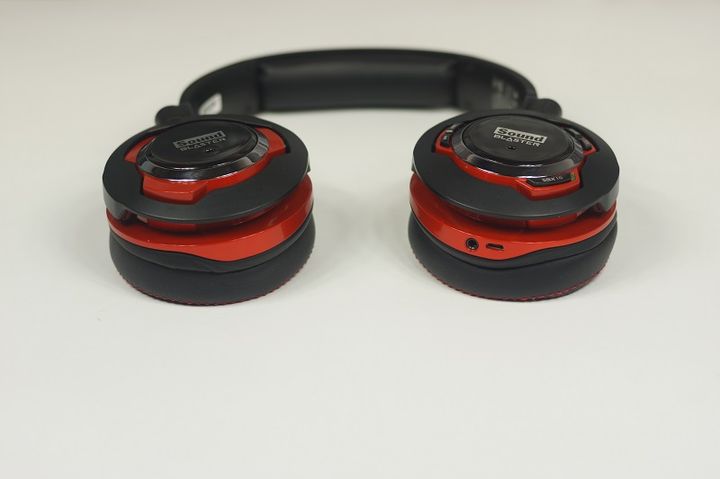 Smart Volume maximally reduces sudden volume drops, thereby reducing fatigue during prolonged listening. Dialog Plus intelligently enhances it in games and significantly increases the understanding of the dialogues.
CrystalVoice ensures crystal clear communication with Voice over IP VoIP chat rooms or games, as well as ensures the availability of a set of hardware, allows you to record studio-quality.
FX allows you to change the voice through a variety of special effects. Noise Reduction eliminates unwanted background noise during a call. inNoiseReduction eliminates interference from your buddy, providing a clear sound during a call.
Acoustic Echo Cancellation eliminates echoes interfering during a call. Focus suppress noise outside your acoustic band, providing an amazing sound clarity of your voice. Active noise cancellation function ANS, making quieter surroundings.
Mixer tab – Creative Sound Blaster EVO ZxR
Of the software can be accessed as a mixer that regulates the level of individual output channels and devices, including microphones, headsets and other things. Just click on the function "mixer" in the menu and adjust the sliders. Clicking on the icon "star" next to the slide also allows you to adjust the balance for each channel.
Application for mobile devices is almost identical to the PC version, with the exception of 2 tabs. There are no such tabs as "Headphones", "mixer", but instead they have a "Battery», «Bluetooth» and "Settings".
Sound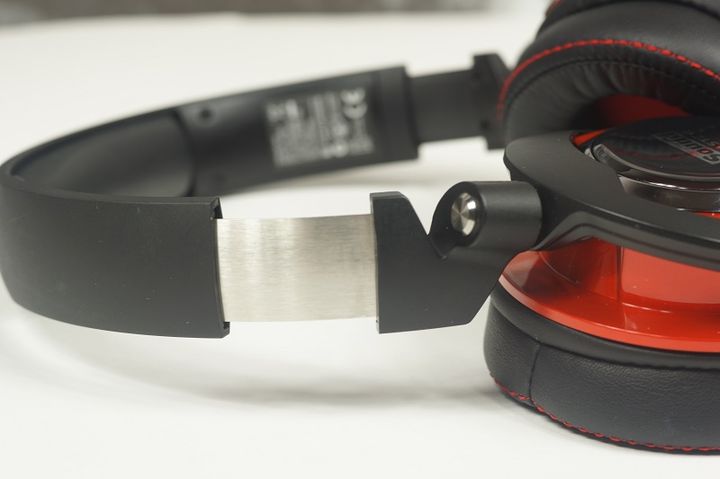 Creative Sound Blaster EVO ZxR not strongly dependent on the sound source, as they have a built-in sound processor, but it only works when connected via USB or via Bluetooth. If the headphones are connected to the 3.5 mm jack, the sound may disappoint you.
Sounds headset volume, with a predominance of the bass, sometimes even very many, but it is easy to fix in the software. Fans of instrumental music at first may not like the sound, but if it is good to set up ZxR, then even the most fastidious music lover will like it.
Sound in the headphones is designed for more effects, without which sound very poorly. Without the inclusion of SBX may seem that the headset sounds "cheap".
Battery
At the end of the review would like to recall the battery. He built-in, non-removable, and stay in the left cup headphones. "Living" Creative Sound Blaster EVO ZxR about 7 ~ 8 hours listening to music, they are charged quickly enough – just a couple of hours.
Output – Creative Sound Blaster EVO ZxR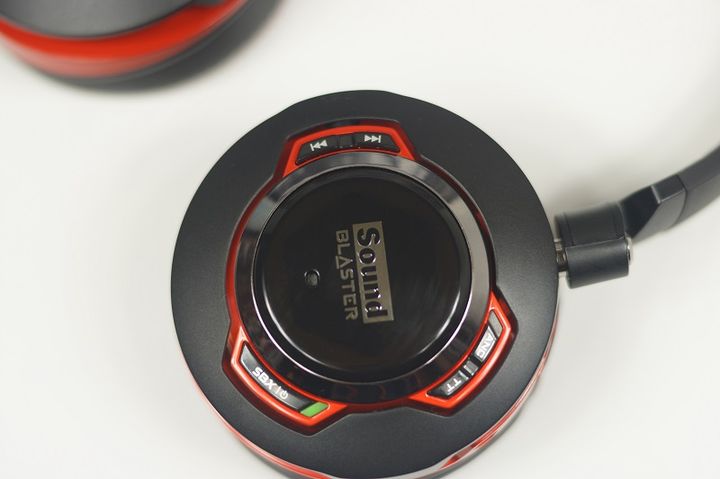 Headset from Creative has been very interesting. Good sound and bright design will not leave anyone indifferent. The quality of materials on top. The sound is very pleased, I can not say that it is excellent, but it is at the level of its price category. If we take into account the possibility of additional headphones such as active noise reduction technology TT, and perfect the software, they are well worth the price.
Pros
The quality of materials;
Built-in audio processor SB-Axx1;
Ease of use;
Software;
The sound quality.
Cons
Slightly overpriced.
Many thanks to our online store company Creative, for providing for the review of the headphones.
Source: soundblaster
Look a video from russian roads: