Yesterday at the event Global Press Conference in 2015, Acer has introduced its new solid number of devices: tablets, smartphones, laptops, hybrids. Today we had the opportunity to take a closer look at one of these new products – a smartphone Acer Liquid X2.
The company Acer, perhaps, never been among the top manufacturers of smartphones. If you hear the phrase "high-end smartphone," you probably think about Apple, Samsung, LG or HTC. However, the available devices Acer's rightfully occupy a niche in the markets of Asia and Europe. New Phablet the company – Liquid X2 – appeared today in photos, as well as become aware of some details about what he has "under the hood".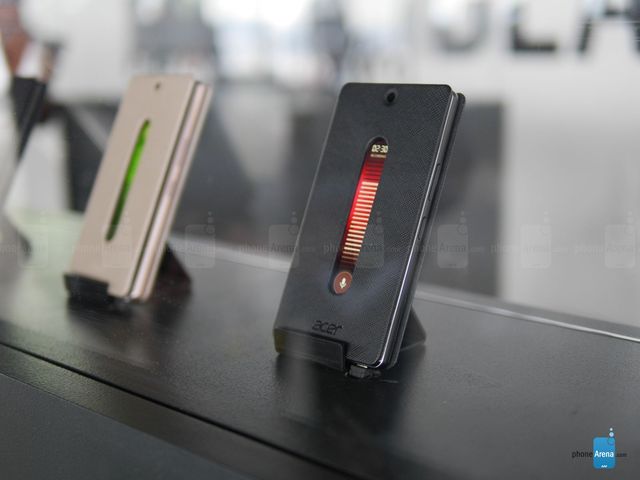 A specification, it must be said, pretty good. Among them, a 64-bit chip with eight processor cores (unfortunately not specify exactly what), as well as supporting the work of the three SIM-cards. Diagonal screen size of the device is 5.5 inches (resolution is also not known). As for the camera, here is interesting: it is reported that the sensor and the main and the front camera has a resolution of 13 MP. Battery capacity of the new items and was a pleasant surprise – it is 4000 mAh. In the above photos you can see the device in "smart" covers Quick Touch Flip, and on the title picture – no cover. Unfortunately, the price of the device has remained a mystery.
Look a video from russian roads: