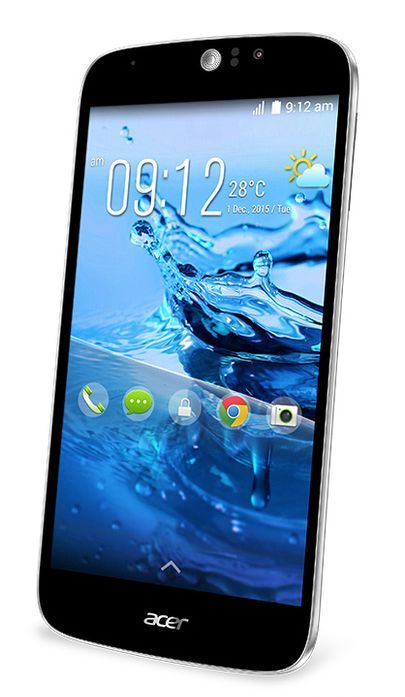 The exhibition MWC 2015, Acer has introduced three Android-smartphone: elegant Liquid Jade Z 64-bit chipset MediaTek supporting LTE, budget Liquid Z220, which became the first smartphone on Android 5.0 Lollipop, and Z520.
Acer Liquid Jade Z
The smartphone has an elegant design due to the rounded corners and the surface of the body. Due to its exceptional compactness – a thickness of 7.9 mm and weighs only 110 grams – Liquid Jade Z conveniently operated with one hand. The smartphone has a 5-inch IPS-display with HD-resolution and protection of Corning Gorilla Glass 3. The screen is created by technology Zero Air Gap, which allows, according to the manufacturer, to read text even in bright light. As a novelty, a special function "Read mode", which protects the user's eyes, reducing the proportion of blue light emitted by the display.
Technology 4G LTE (category 4) and 64-bit quad-core processor Mediatek provide faster surfing the Web, as well as high speed and load data in virtually any corner of the world.
Due to the main 13-megapixel camera with F1.8 aperture and voice control can make great pictures in all conditions, even in low light. The smartphone also features a 5-megapixel front camera with F2.2 aperture for self-portraits.
In addition, Jade Z implemented a range of exclusive designs, which provide, the assurance of ideal images.
The world becomes brighter thanks aperture F1.8, transmitting to the sensor by 20% ¹ more light, and technology Bright Magic, which combines multiple images into a single picture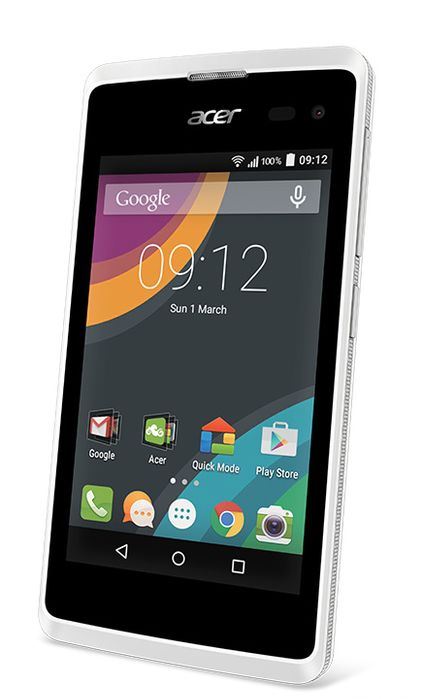 Perfect self-portrait – with technology Bright Magic Selfie and Surround you get great pictures even in low light conditions
Exposure control – one finger movement can adjust the focus and exposure independently for crisp images
Liquid Jade Z smartphone will go on sale in Russia in April, the initial price will be equal to Europe, which is 199 euros.
Also today, Acer has announced the release of the next generation of smart phones popular series Z. In the new Z220 and Z520 smartphones smooth design elements combined with a quad-core and multi-function camera.
Acer has also added the ever-growing line of smartphones with two new models of the popular series Z.
Acer Liquid Z220
This affordable smartphone features a 4-inch WVGA-display with a resolution of 233 pixels per inch and is working with two SIM cards. This is not only an elegant device with textured pattern and silver trim around the perimeter, but also functional – Liquid Z200 is equipped with a dual-core Qualcomm Snapdragon processor 200 at 1.2 GHz, the main camera of 5 MP with flash and a viewing angle of 89 degrees, and the front camera on 2 MP to create and share high-quality photos or self-portraits. Exposure adjustment function allows the user to individually adjust the brightness and focus control – so it can accurately adjusts exposure and to create perfect pictures.
Z220 will be the first smartphone Acer's running the new operating system Android 5.0 (Lollipop). Bright, pleasant to the eye attractive design plus 8 GB of internal memory and 1 GB of – thanks to these advantages, you can dive into the world of modern technology Android.
Acer Liquid Z520
The latest addition to the Z-series provides a variety of features: non-contact control of a self-portrait function, voice activation feature of the camera and up to 8 GB of memory. The main camera is 8 megapixels with autofocus and LED flash allows you to take sharp and vivid pictures. And music lovers and lovers of movies you no longer need external speakers, because the technology DTS Studio Sound provides a stunning stereo sound with a wide range and clear voice transmission, while maintaining its natural timbre.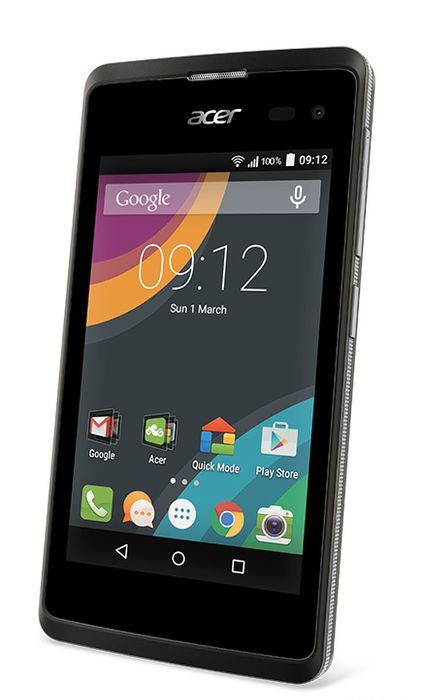 Both models support the regime smartphone Quick Mode from Acer – three special built-in profile, adapted to the needs of different users and age groups:
Basic mode – with preset functions for making calls and sending SMS-messages;
simple mode for older people: short messages, radio, weather, clock, quickly call a contact;
Standard mode for advanced users who know interface features Android.
Z220 model will go on sale in Europe in March, the starting price of 89 euros.
Z520 model will go on sale in Europe in April, the starting price of 109 euros.
Look a video from russian roads: