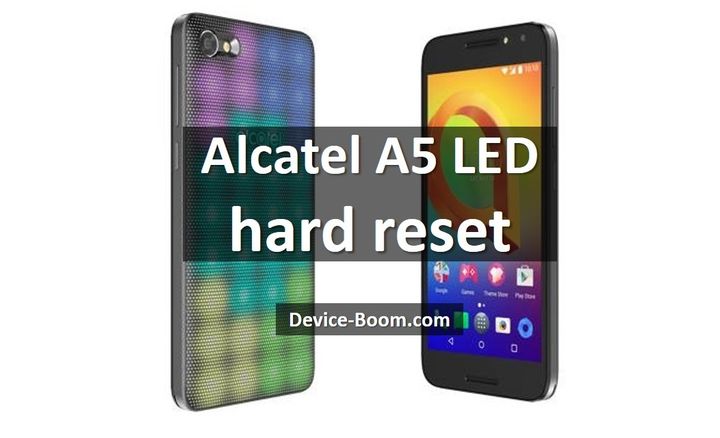 Here you can read user guide how to perform Alcatel A5 LED hard reset. As you know, hard reset allows you to restore factory settings on any mobile device, regardless of the operating system – Android, iOS, Windows or any other OS.
You can ask – why restore factory settings? This may be necessary if user has forgotten lock pattern / password / PIN code, as well as smartphone goes crazy. We mean random reboots, shutdowns, errors when running applications, missing sound, and much more.
What you need to know about Alcatel A5 LED hard reset? First, after performing factory reset, the internal memory of the phone is completely cleared. It means that you need to save important files, sync with Google account or copy to another drive before making Alcatel A5 LED hard reset. Also, do not forget to charge the mobile device.
Let's begin already!
Alcatel A5 LED hard reset
Alcatel A5 LED hard reset starts with power off the smartphone.
Next, find Volume Up and Power keys on the right side of smartphone. Press and hold the keys until the screen with Alcatel logo lights up.
Then Android robot will appear with inscription "No command". Now you need to press the same keys (Volume+ and Power), but do not hold them. Press and release several times until the recovery mode appears. You may need to press 10 or more times, the exact number is unknown, because everyone has different ways.
Recovery menu appears, and you need to select "Wipe data".
Now select "Yes" to start wiping process.
After completion of hard reset, select "Reboot" to boot smartphone in normal mode.
Done! Alcatel A5 LED hard reset is performed, and your problem should be solved.
Look a video from russian roads: