Conventional printers – heavy and bulky. It is difficult to take with you wherever you go. Among other things, not all models "friendly" with mobile devices (tablets, for example).
Brother is going to fix the situation. How? Using PocketJet 7 supporting Compact A4 printer. Dimensions device are only 255 by 55 by 30 mm.
The new technology uses thermal printing and easy "issues" of up to 8 pages per minute. Built-in battery lasts for 600 pages.

With regard to the maximum paper, width is 215.9 mm figure. Rolls or single sheets – does not matter.
The resolution depends on the model. There are two versions: the first guarantees 300 x 300 dpi, the second – 203 x 200.
Compact A4 printer PocketJet 7 connects easily to PCs, "tablets" and smartphones. There are no compatibility issues. Fits any gadget based on Android, iOS and Windows (including Mobile).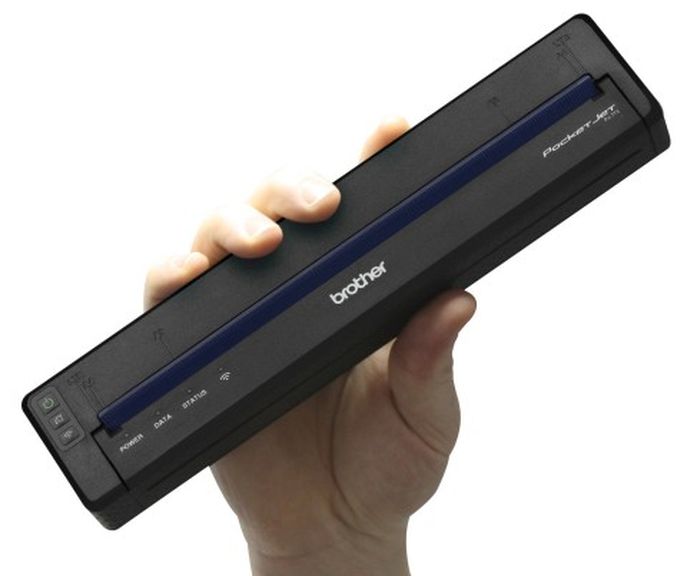 The connection is made via interface USB 2.0, Wi-Fi 802.11 b / g / n and Bluetooth 2.1. The price Brother PocketJet 7 – 429 US dollars (according to sources in the network).
Source: Brother-USA
Look a video from russian roads: