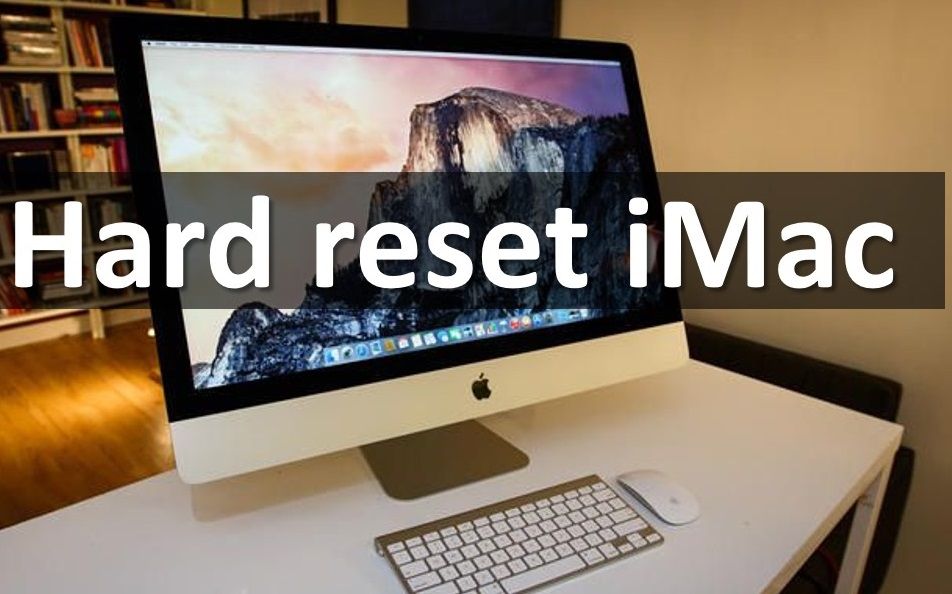 Do you feel that you need to start from scratch? You can hard reset iMac and restore the factory settings at any time. Hard reset means that all the settings and programs will be erased. Your computer will look like out of the box. It is a simple procedure that does not take much time. We'll show you how to perform hard reset iMac safely and effectively.
Many people put off the cleaning of computer for later, but sooner or later everyone will have to do it. Also if you decide to sell your iMac, then it is necessary to perform hard reset. It allows to dissconnect computer from iTunes and cloud services. Another important part of hard reset is to restore factory settings.
Before performing hard reset iMac, make sure your computer is connected to the Internet.
Hard reset iMac: restore factory settings
Now go to the Apple menu (Apple logo) and select the reboot command. Wait until the computer shuts down and starts to turn on again.
This will take you to OS X utilities, where you can make important and potentially dangerous changes. Select Disk Utility.

Further instructions may be slightly different, depending on OS X version. You should find the necessary disks, select it and go to Erase tab.
After completing the procedure, go to Disk Utility and select Exit.
Now you have removed all of the data, but it is only half way. When you exit Disk Utility, you will see the new menu.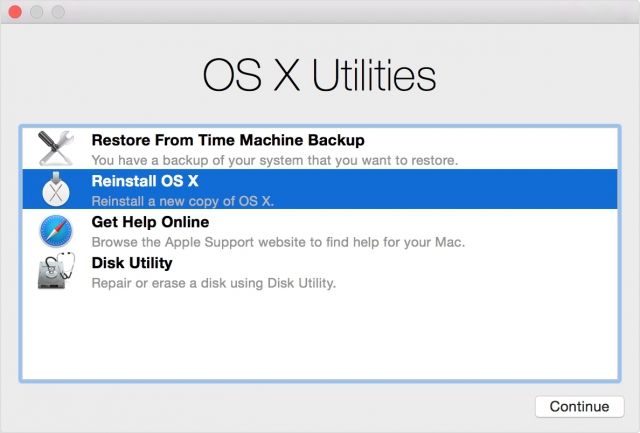 Select Reinstall OS X and confirm that you really want to continue. You may have to go through several confirmations before the system will be ready to begin.
At this step you need an Internet connection. Apple stored all factory data on their servers, so your iMac will be able to find the original version of the operating system and upload all settings.
Backup iMac before hard reset
It is clear that hard reset iMac is a serious step, and you need to make sure that important data will not be lost. Backing up your computer is a necessary part of the procedure. It is strongly recommended to start with it. Here are some ways to save data.
Time Machine will save settings and data on the external drive. After that, you can put a "snapshot" of your iMac, including all information, Time Capsule, and move them to another system.
You may need to reinstall Apple apps on your new computer. Visit the Mac App Store, and you will see the option to reinstall all applications.
If you already have a second computer, you can use Migration Assistant to move data using fast disk cloning.
We hope that you were able to perform hard reset iMac and solve your problem with Apple computer.
Look a video from russian roads: