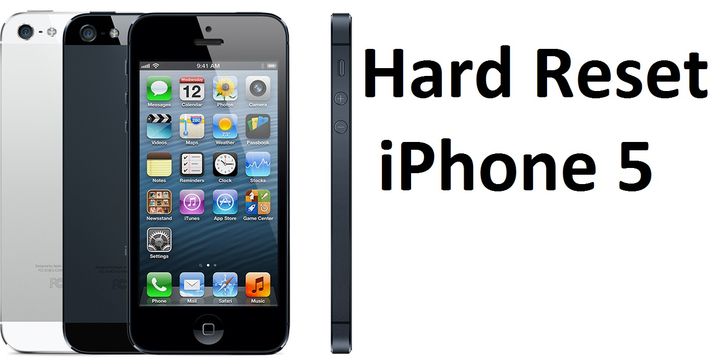 Apple iPhone 5 has always been and remains the popular smartphone, which in some situations may not work properly, even despite the fact that the optimization is at the highest level.
In such situations, experts recommend to perform hard reset iPhone 5. It means that you need to reset your smartphone to factory settings. But it should be remembered that this process will lead to a complete loss of all data and programs that were installed on the phone.
First, you should try to perform simple restart without deleting all the data.
You need to press and hold "Home" button and "Sleep / Wake" button.
After 10 seconds Apple logo will appear on the screen of iPhone 5.
If this method does not help you, then it is necessary to perform hard reset iPhone 5.
Turn on your phone as usual. After that go to the menu "Settings", then "General".
At the bottom you will see a button "Reset".
Carefully read the instructions on the screen and follow them.
Another option to perform hard reset iPhone 5 using iTunes.
To do this, you need to connect your phone to the computer. If necessary, you can copy the desired data on PC.
Then in the program where the information about the device you have to press "Restore iPhone…" button.
Follow all the suggested items to choose from.
After reboot you may be prompted to restore the backup, if necessary it can be done.
You have done hard reset iPhone 5. Your Apple smartphone as good as new.
Look a video from russian roads: