Presented by another low-cost analog GoPro, which in many respects exceeds the characteristics of the flagship level. "Smart" extreme Smart HD camera YoCam development company MOFILY replaces sports camcorder, video recorder; baby monitors transmit video in real time and even become a personal chronicler of traveler due to long working hours on a single charge.
Action Smart HD camera for extreme sports and travel YoCam
As the developers say, "Smart HD camera YoCam was designed to be the smallest and lightest waterproof camera in the world that is able to meet the specialized needs and perform everyday functions." It complies with the tightness of IP68 (7 meters below the water line) without additional protective boxes and weighs no more than 55 grams.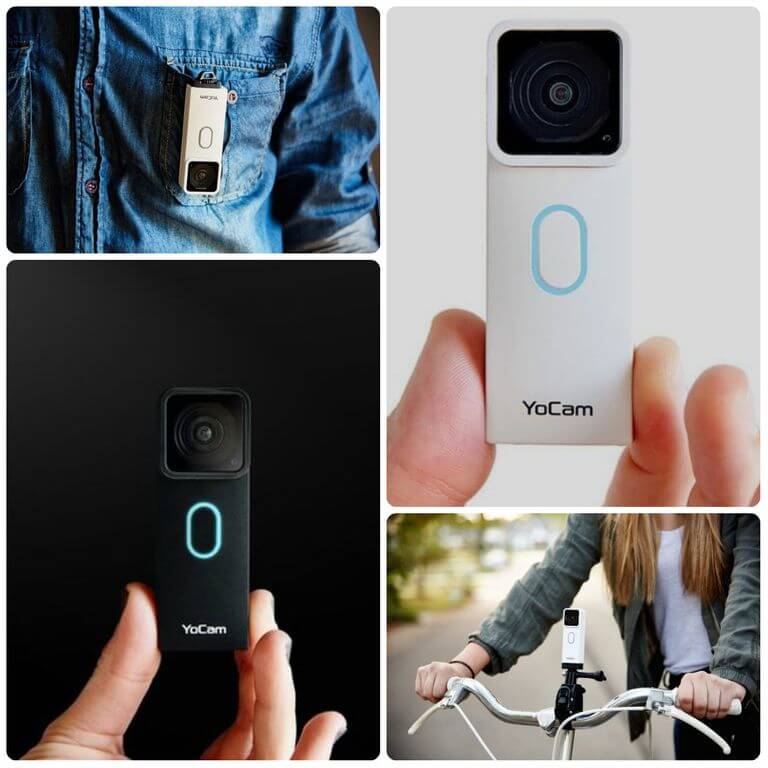 The product incorporates stabilization technology MoSteady and implemented the ability to remotely connect to the Internet. It emphasizes the existence of intelligent mode and the ability to quickly start recording by pressing just one button. Among other interesting features:
Ability to work with one hand.
Wide-angle lens 140 degrees.
Aperture F2.0.
Availability of fixtures for different types of equipment and machinery.
Availability of automatic shooting mode every few seconds, etc.
A miniature Smart HD camera for everyday life YoCam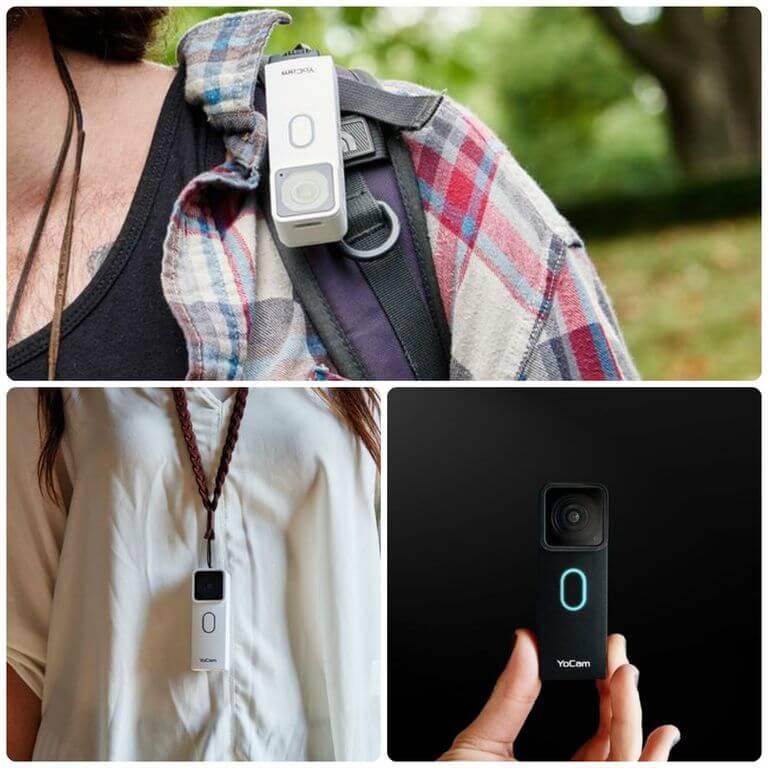 Features Smart HD camera can record in the resolution of 2,7K at 30 / sec. For active sports, there are a sufficient number of settings, including slow motion Burst Shot. As the DVR is available cyclic shooting with a period of 5 and 10 minutes. The mobile application allows you to edit Mobile received pictures and videos on your smartphone and tablet.
The full package includes Smart HD camera:
YoYo: dedicated Bluetooth remote control.
Neck string.
Clip for attaching to clothing, backpack, etc.
Adapter compatible with bindings for common action cameras on the market.
Mounting swivel 360 degrees.
Magnetic Tripod "3-in-1" for wall mounting or desktop.
AnyBar: universal mounting bracket.
At the moment, the project offered for crowdfunding. The cost of the basic kit is 149 US dollars; the price of the full set does not exceed 199 USD.
Source: Kickstarter
Look a video from russian roads: