A few hours ago the Finnish company Suunto introduced a new model of watches from the collection of Suunto Ambit3, the model was named Suunto Ambit3 Vertical specs. New watches are aimed primarily at the jogging, cycling and skiing in the mountains. The basis of the model was a new feature FusedAlti, which allows you to more accurately collect information on changes in height, plan routes taking into account the altitude oscillation movement speed, distance and type of activity directly.
Features of the Suunto Ambit3 Vertical specs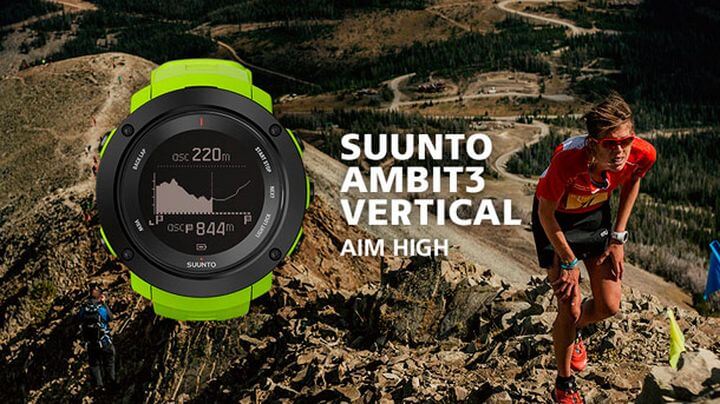 Bright new body watches Suunto Ambit3 Vertical specs made of polyamide, black fixed bezel is made of stainless steel, a monochrome display (128 x 128 pixels) protects dense mineral crystal with anti-reflective coating, the clock fixed on the hand with the help of a dense and flexible silicone strap. The maximum case diameter 50 mm, thickness 15 mm, weight does not exceed the level of 74 grams.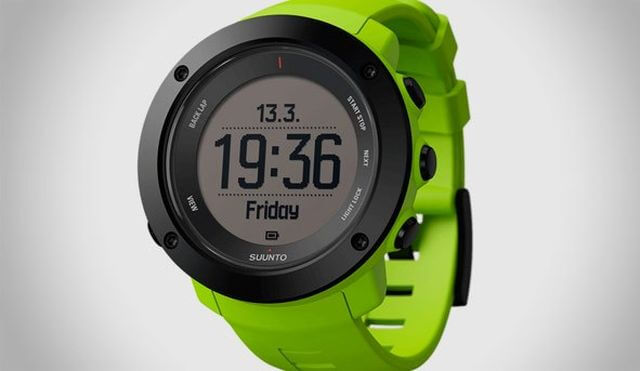 Compared to the base model, Suunto Ambit3 Vertical specs changed not only externally but also functional. In addition to adding a new mode FusedAlti, working on the basis of the barometric altimeter, clock got vibrate, but almost lost the module weather (forecasts, sunrises and sunsets, storm warnings, the ebb and flow), retaining only the possibility of calculating temperature.
Integration of the new vibrating motor probably influenced the size of the built-in lithium-ion battery, as the duration of the new device is halved. When switching the GPS-module in the low-precision location request no more than one minute, the clock run at more than 100 hours (200 hours Suunto Ambit3 Peak), if the frequency of queries to the satellites change in 5 or 1 second between requests, the battery will last for 15 and 10 hours respectively.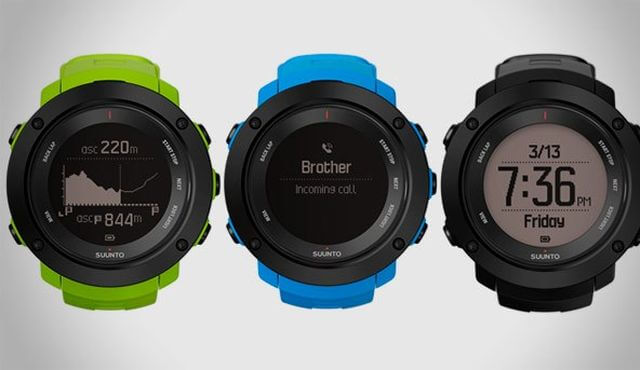 Initially, the new multisport watch Suunto Ambit3 Vertical specs will only be available in four color options (lime, blue, white, black), basic equipment without sensor heart rate fluctuations estimated 469 dollars, which is $ 31 cheaper than the recommended retail price Suunto Ambit3 Peak.
Source: Suunto
Look a video from russian roads: