If you live in Europe and want to buy the phone, you just come into the store (regular or online) and buy whatever your heart desires. Then you go to the salon for communication SIM-card – everything is ready. But if you live in America, it's not that simple US Operators.
You also choose a smartphone, go to the store, but do not pay full price for it, but only, say $ 200, but then the next couple of years, pay the remainder, most likely, a large sum. And all because in the kit to the phone you buy fare US operators or contract. Alone you cannot select it. As a result, you're holding a smartphone with a tariff imposed by the US operators, and it is usually not the most humane conditions. This bondage usually lasts two years. The idea is that mobile operators subsidize the sale by paying the remaining cost of the smartphone manufacturer and the buyer thus tied to his. Rough.
Buy iPhone 6S unlocked, without contract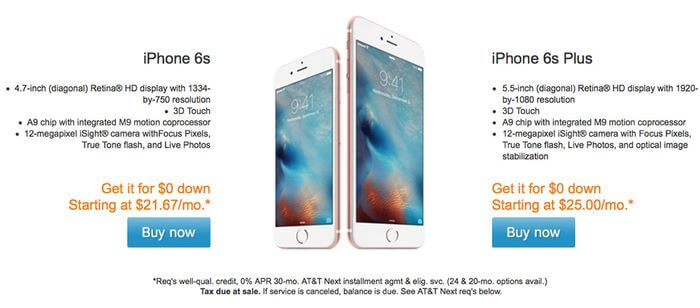 But something has changed and it seems that the era of smartphones for $ 200 and bargain contracts coming to an end. Recently, the leading US carriers (AT & T, Sprint, T-Mobile, and Verizon) refuse to offer subsidized phones to those who are not a business customer. Now, no operator offers a contract to plan to buy the device. Instead, when buying a new phone, you'll end up paying some monthly installments. Even Apple has begun offering a modernization program in September. Due to pressure from the Sprint and T-Mobile, the mobile electronics market is very competitive and this has kept prices in check, especially among the larger US operators such as AT & T and Verizon. Now subsidies for smartphones is no more, as all four major wireless service provider in the United States put an end to two-year contracts.
Consumer advocates say it would be better for customers in the long term. And all because consumers never really have not bought an iPhone or Galaxy for $ 200. The actual cost of these devices is about $ 650, which was hidden under the guise of monthly service US operators. Buying a subsidized device with a contract for two years – it's like to take the credit, but conditions remain secret.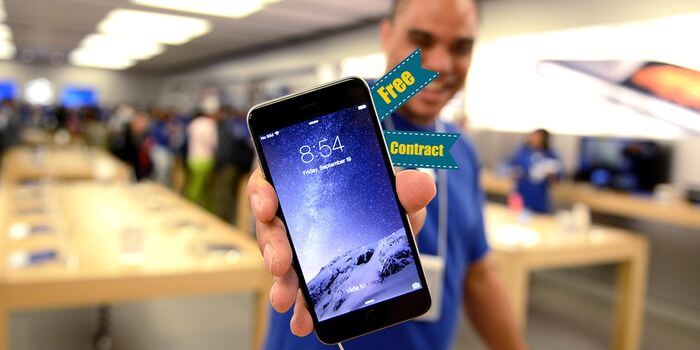 Generally speaking, when you buy iPhone 6S contract from AT & T monthly fee for 5 GB of data transfer should be $ 98. When using the services of the same US operators without buying devices and the lump sum of $ 200, the user has to pay about $ 75 monthly. Ultimately, there is a special win, but where consumers are free to choose.
Sales iPhone 6s in the store say US operators
The pre-existing conditions, there was no incentive to keep the phone longer than the duration of the contract. Consumers who do use their phones more than actually doing it at a loss, because it continued to pay monthly fees, given that over the phone they had all paid in the previous two years.
This model of purchasing the phone is much more transparent in financial terms to end customers. Of course, they still have to pay for phone and data plan, but now the consumer chooses the tariff plan separately and whether to buy the phone in the "credit" or not – decides to separate. In general, democracy and freedom of choice, and finally came to the United States. Let's be glad for them!
Look a video from russian roads: