Apple iOS 9 is the first mobile operating system, for which Apple began to release a public beta version. On March 7 was released iOS 9.3 beta 6 for all participants of testing program. Now any user of Apple products can try new firmware features and to help Apple in its testing.

Testing of public beta suggests it downloaded and installed on iPhone or iPad. This process cannot be called difficult, but it is a bit unusual. Users who wish to personally try out new iOS 9.3 beta, we'll show you how to do it.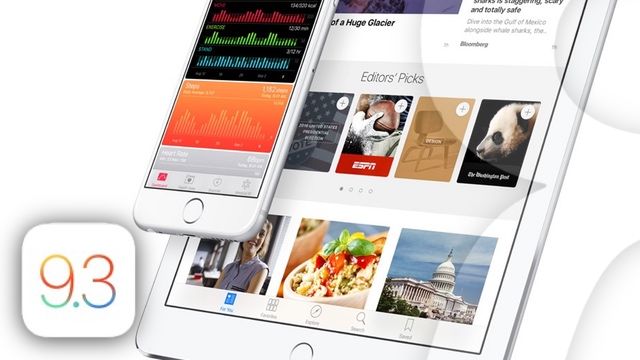 How to register an account for program of public beta iOS 9.3
It is not necessary to re-register for participants of Program beta testing Mac OS X – you can use the same Apple ID. Users who have not previously participated in programs have to register via Apple ID.
Login to website beta.apple.com from device to which you want to install the beta version of iOS 9.3;
Click on "Sign Up", if you have already participated in beta testing program before;
Enter email address used as an identifier Apple ID and password;
Click "Sign in";
After creating account you need to register the device. How to do it? Read on.
How to register the device to participate in program of the public beta iOS 9.3
Unlike stable iOS releases, which you can download using a single click, you must register your device to download public iOS 9.3 beta.
Go to a special website beta.apple.com;

Press the button "iOS";
Press button "Download profile";
Click on "Install";
Enter the password for lock screen;
Click on "Install" button to confirm the terms of use;
Click Install again;
Click Restart to reboot the device.
How to install beta version iOS 9.3
After loading OS you will see the notification that it is ready to be installed. For installation you must:
The device will reboot, after which will be installed the beta version of iOS 9.3.
Look a video from russian roads: