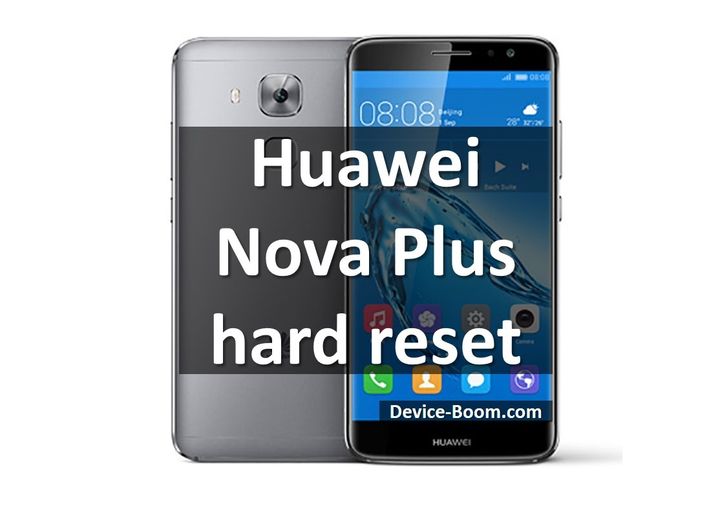 Here is another tutorial how to perform Huawei Nova Plus hard reset. As you may notice, our website is about factory reset for different smartphones. Earlier we published how to make a hard reset on Huawei smartphones, now we want to talk about Huawei Nova Plus.
Huawei is one of the leading smartphone manufacturers in the world, and one of the most respected Chinese manufacturers. Now many manufacturers from China produce good Android smartphones, but Huawei belongs to a high class, along with Apple, Samsung, LG and others.
But let's get return to Huawei Nova Plus hard reset. As you know, hard reset is used when you need to bypass lock pattern, fix a software error, and so on. Huawei Nova Plus runs on Android, but it uses Emotion 4.0 user interface, so hard reset is slightly different from other Android devices.
I think you do not need to say that hard reset removes all user data, right? You already know about this and are ready for this step.
Let's start!
Huawei Nova Plus hard reset
First you need to go into recovery mode. Turn off the smartphone.
Then press the buttons as shown in the image below.
Wait some more time, and see the screen as in the image below.
Then select Wipe data / factory reset two times.
Note that Huawei Nova Plus has a special recovery mode with 2 options. You can click on each of them to fix errors on your smartphone. The main thing to remember is that wipe data completely clears the phone's memory.
After the reboot, the phone will prompt you to set it up from scratch, that is, select the language, sign in to your Google account, and so on.
Huawei Nova Plus hard reset is a very useful feature, and every smartphone owner should know about it.
Look a video from russian roads: