The new tablet that comes from the South Korean company codenamed new tablet Samsung SM T375S 2016 and it was confirmed Wi-Fi and Bluetooth certification. The sale is expected in early 2016, possibly as early as January.
What is interesting about this tablet is its price, which is not in accordance with Samsung's image. The Samsung SM T375S 2016 to the sale should occur at a price that is lower than $ 100, so it's a little surprising us. But it is obvious that things are changing. Let us remember that the company announced that in 2016 reduced delivery smartphones, so we believe that a similar story played out on the tablet market.
Features of the new tablet Samsung SM T375S 2016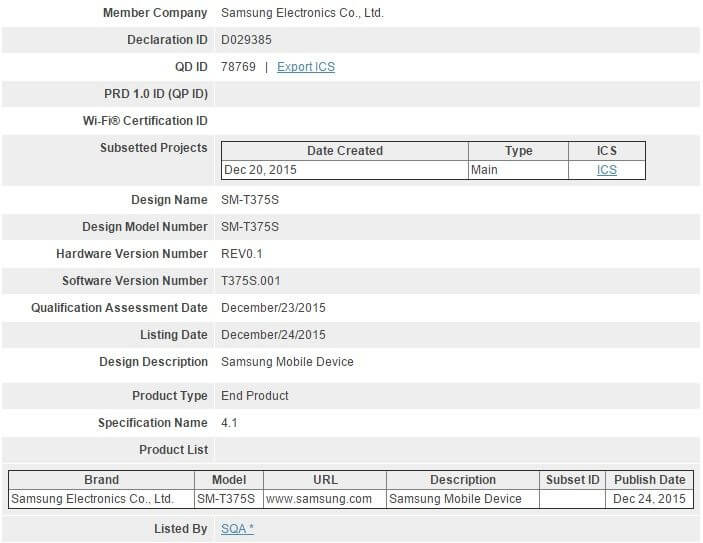 Basically, the new tablet Samsung SM T375S 2016 will be 8 inch TFT screen resolution of 1024 x 800 pixels, 4-core processor, and probably 1 GB of RAM. It is expected to have 8 GB or 16 GB of internal storage expandable via microSD card, and will run on Android 5.1 operating system Lollipop.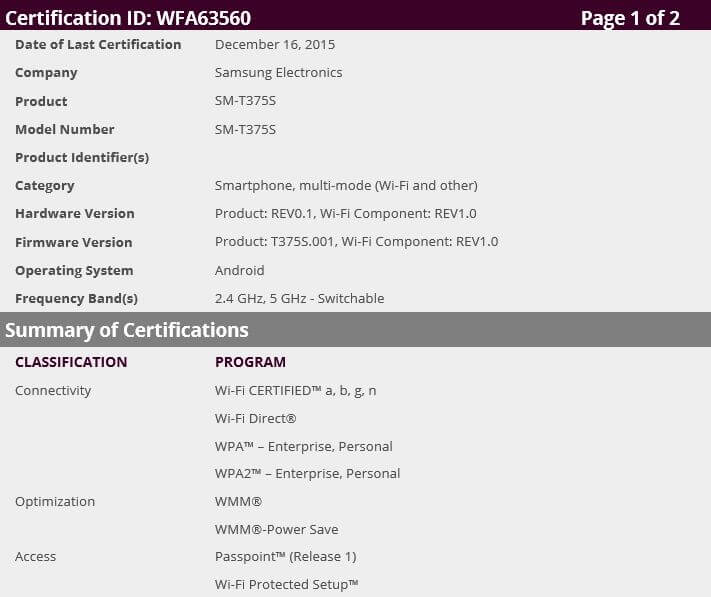 Some additional details you can see the certification list located below. We'll remind you once more to the price of this tablet should supposedly be less than $ 100, and we expect that will occur under a commercial name.
Source: Gsmarena
Look a video from russian roads: