Questyle Audio announced a premium display systems within the CES 2016. The exhibition will demonstrate the award-winning portable audio player in the new edition QP1R Gold Finish Reference Edition, combined DAC amplifier 600i and the new 7.1 channel 5 GHz wireless amplifier.
"The reaction came in response to our products has exceeded all expectations," said Bruce Ball (Bruce Ball) Vice President Questyle Audio North America, Inc. "Power CMA-800R has earned rave reviews for excellent performance, the player QP1R in the past year has been the recipient of numerous awards, including numerous victories in the category" Product of the Year. "But we are moving on, and at the upcoming CES 2016 to submit an updated version of the player Gold Finish Reference Edition."
Features of the Questyle Audio price

Questyle Audio will introduce improved desktop system Reference Editions with the premium gold design. Updated versions of CAS 192D DAC (3,000 $), pre CMA-800P (3,500 $) and amplifier CMA-800R (3,000 $) used PCBs Rogers Ceramic and manually selected system components. In addition, Questyle demonstrate combined TSAP- amplifier MA600i (1,300 $), using patented technology companies improve performance headphones.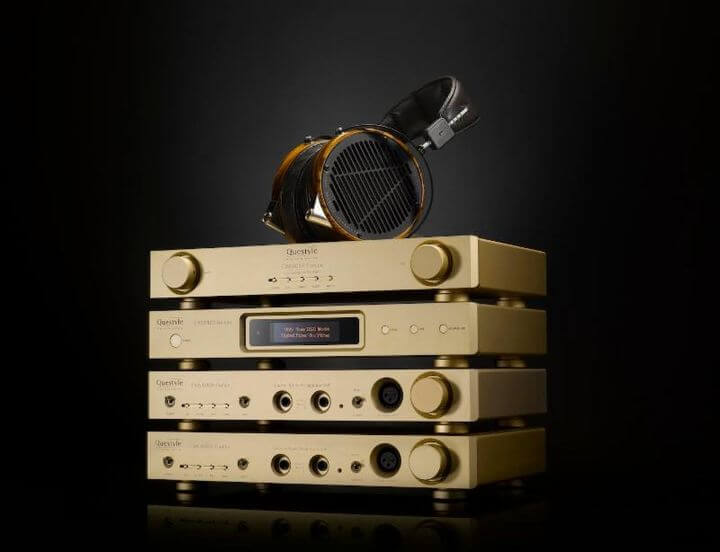 The audience will be able to see the stands Questyle more and new wireless 8 channel transmitter T8 for home systems 7.1 (price unknown), which offers support for wireless audio transmission 5G uncompressed broadcast files and model R200i, representing wireless 200W mono amplifier (and again the price was classified ).
New products Questyle Audio are expected to begin to be marketed in the spring, or, in extreme cases, in the early summer.
Source: Twitter
Look a video from russian roads: