The prototype vehicle Range Rover Sport, which were presented by Jaguar Land Rover, is controlled not only in the traditional way, but also remotely. The controller acts as a smartphone with a preinstalled application. Its interface resembles a racing simulator – the developers believe that the drivers so it will be easier to adapt to the instrument remote control. Among the features of the application – turn the wheels back and forth motion, acceleration and braking.
The developers of the Jaguar Land Rover say that, of course, drive a car with your smartphone to deliver a car from one end of town to another, it is unlikely someone will come to mind. But the process of parking and off-road remote control to overcome the Range Rover Sport is seriously easier. Located next to the car, the driver can better control the situation and see the car as a whole. In addition, if the machine is sandwiched by two other cars in the parking lot, by which the door can not be opened, the smartphone will give an opportunity to "take out» Range Rover Sport from this trap, and then – get behind the wheel.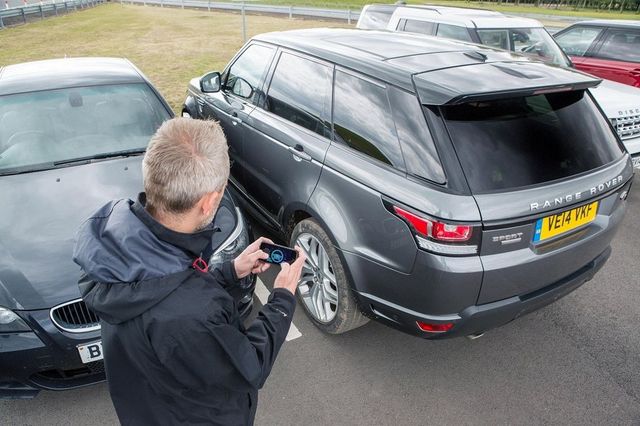 To make driving safer from a smartphone, the developers made it possible to transmit and receive signals between the Range Rover Sport and the gadget located at a distance of 10 meters. When the car is outside this range, it stops. Range Rover Sport Wheels are locked and when the owner comes to an SUV too close. In addition, the car will not start if next to it the system does not detect a "smart key" – another security tool.
The solution can provide competition BMW, is developing a system of remote parking and remote control technology from Ford and KIA, but self-propelled vehicles that are Google, NASA and Nissan, as well as a number of other developers who do not overtake. When an idea is put into production in Jaguar Land Rover are not reported.
Look a video from russian roads: