Today more and more "smart" gadgets developed for people with disabilities and patients with serious diseases. We told about the application for people with Alzheimer's disease, developed by Samsung. Recently, developers have shown innovative cane for the blind XploR – «smart" stuffing will provide recognition of loved ones using this gadget.
Authors smart-cane – students from the University of Birmingham Adigbo Steve (Steve Adigbo), Rafik Waheed (Waheed Rafiq) and Richard Howlett (Richard Howlett). The device connects to your phone via Bluetooth and uses image recognition technology, matching the photo from the memory with images of people's faces, which meets the owner of a cane on the street. XploR provides confident face detection from a distance of up to 10 m and in case of success begins to vibrate. In addition, "smart" cane includes GPS-receiver, which determines the location of the person in space, and passes through the tips a Bluetooth-headset.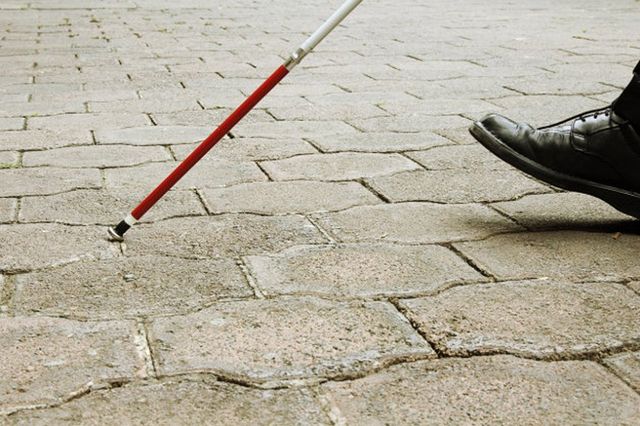 XploR been presented in France and Luxembourg; Developers also plan to introduce a gadget in scientific and medical institutions in Germany. "Smart" reed specialist community responded positively – experts expressed interest in launching XploR into production. Currently cane tested Beacon Centre for the blind in Birmingham.
Look a video from russian roads: