According to the cover image, you could conclude that this is a Polish brand that maybe by name operates more German. Anyway, the great tablet Krueger Matz Eagle 801 is a very interesting tablet at a great price.
Otherwise, Kruger & Matz is a company that specializes in the manufacturing of mobile devices and tablets, and they were formed in 2010. It presented its new great tablet Krueger Matz Eagle 801, which are interesting for several characteristics.
Features of the great tablet Krueger Matz Eagle 801 specs
The characteristics that distinguish the SIM input and support for 3G networks, so you'll be able to surf the Internet on their own. On the other hand, this is one of the least numerous tablets which supports GPS. And the third thing that will be sold is, of course, the good price.
The great tablet Krueger Matz Eagle 801 has a perfect 8-inch IPS display with an excellent HD resolution of 1280 x 800 dots (16:10 ratio), a built-in battery of 4000 mAh. The tablet runs on 4-core Intel Atom processor Z3735G, with 1 GB of RAM and a 16 GB internal memory expandable via microSD card slot.
Let us also mention that it runs on Android 5.0 operating system, Lollipop, and built two cameras a 0.3 MP (front) and 2 MP (rear). The tablet supports Bluetooth 4.0, WiFi 802.11 b / g / n, and has a microUSB input and HDMI video output. Otherwise, the tablet is only 8 millimeters thin and weighs 360 grams.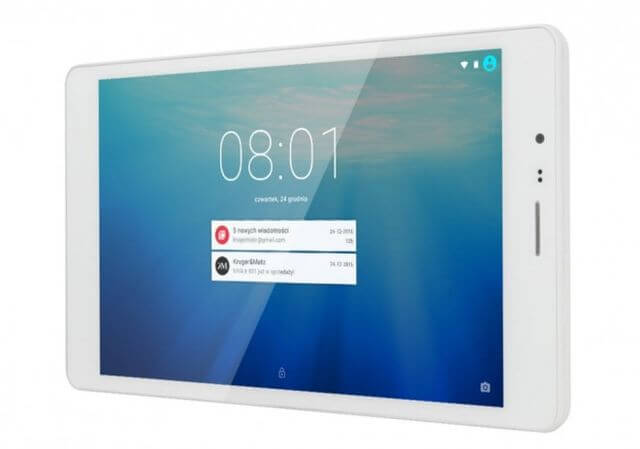 And in the end, is the price. The great tablet Krueger Matz Eagle 801 is sold for a very attractive $ 128, which is not much for what tablet offers.
Source: Tablet-news
Look a video from russian roads: