I do not get tired of repeating that the Kickstarter – it is one of the best not only for entrepreneurs who want to find funds for their projects but for us mere geeks who are always looking for some interesting gizmos and devices. So today I just want to tell you about a new startup – smart HD camera Sioeye Iris4G (yes, the name is rather complicated, in principle, as in all the other ideas on Kickstarter or similar sites). This action-compact camera that is equipped with a function of LTE-streaming. Copies she looks GoPro or not – the question is not for this material (but yes, copy).
The features of the smart HD camera Sioeye Iris4G specs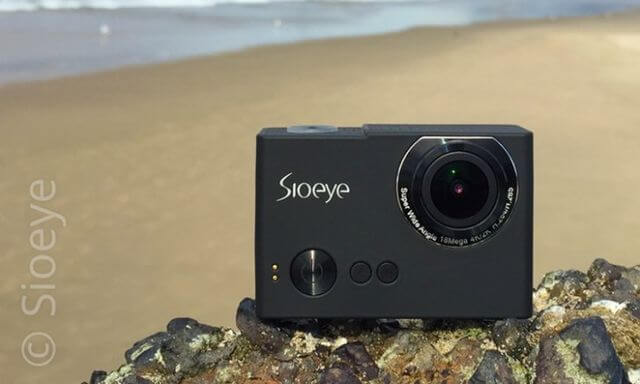 So this is the smart HD camera Sioeye Iris4G has a wide-angle lens (150 degrees), can take pictures with resolution up to 18 megapixels, as well as record videos as 4K and 2K (in this case, we are talking about 30 frames per second), 1080p (120, 60 or 30 frames per second), as well as conventional Full HD and 480p. In total, unit 1 GB of internal memory, but, of course, there is support for memory cards format microSD.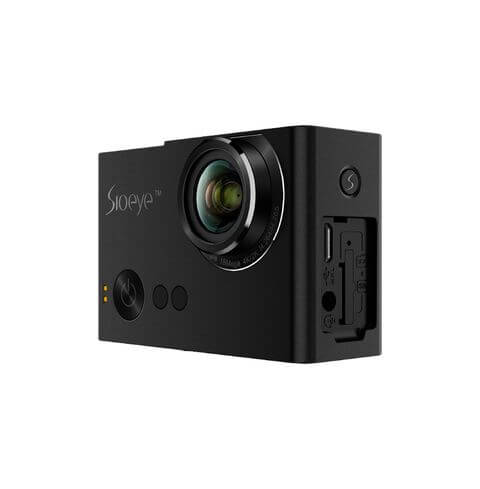 But this smart HD camera Sioeye Iris4G stands out among its competitors, quite the other abilities. It is equipped with LTE-modem (of course, in 3G-networks the camera can also work without problems) and a slot for SIM-card. What it allows you to do? Yes, you understood correctly. This allows you to translate in real time any action situation (well, how you lie on the couch and watch soap operas) via the cellular network. To view the stream, you need to download an application or for Android, or iOS, or … well, no, everything. Plus you can watch video on a special website.
It is also interesting that the smart HD camera Sioeye Iris4G supports wireless charging. It is clear that Wi-Fi and Bluetooth 4.0 on board too. In principle, you can configure all the parameters in two ways: through the app for a smartphone or tablet, or after a touch screen on the camera (he then 2-inch). List of sensors: gyroscope, GPS-module, barometer, magnetometer, and, of course, an accelerometer. By itself, the camera becomes only in a special waterproof case.
The price of the smart HD camera Sioeye Iris4G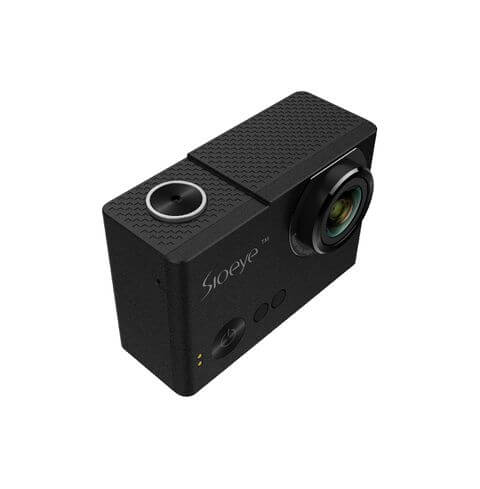 The question price is 250 dollars US. It is understood that it is much cheaper than any top-end camera GoPro (with video recording at 4K, and all that), but it does not mean that this camera will go on sale because the developers have set a goal to raise 50 thousand dollars, and now, for the 13 days before the end of the fundraising campaign, they have only about 10 thousand dollars.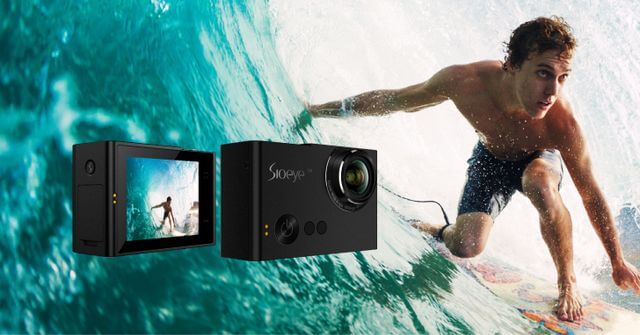 But, look, suddenly some investors will like this idea very much, and he decides to add the missing amount. For more information about the project can read the special KiskStarter.
Source: KiskStarter
Look a video from russian roads: