Android is operating system for smartphones with a lot of possibilities for customization. One of the best options is to change icons. There are many icons packs in Google Play Store.
We will tell you about TOP 10 icons packs for Android.
What is a package of icons?
Icons packs are regular applications, which can be downloaded from Google Play Store. Installation is really easy but to apply icons you need to use a supported launcher, such as Nova Launcher or Apex Launcher.
1. Moonshine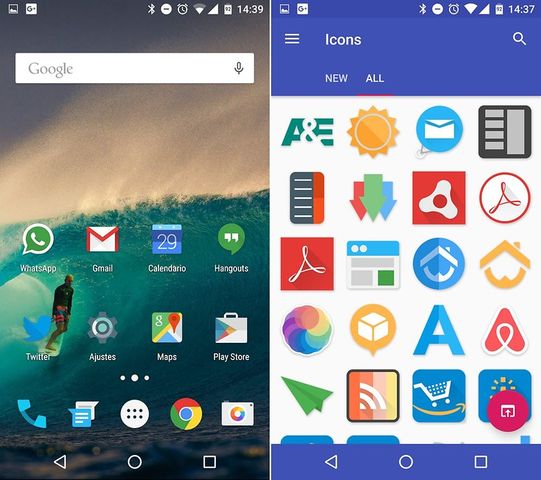 It is a package of icons with Material Design style. Moonshine is compatible with almost all launchers.
2. Retro Icons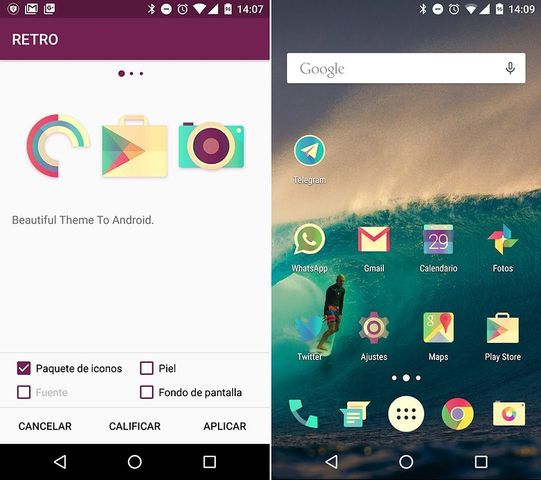 This icons pack as its name suggests gives a retro style to your applications. Also package offers customization for wallpapers and menus.
3. Long Shadow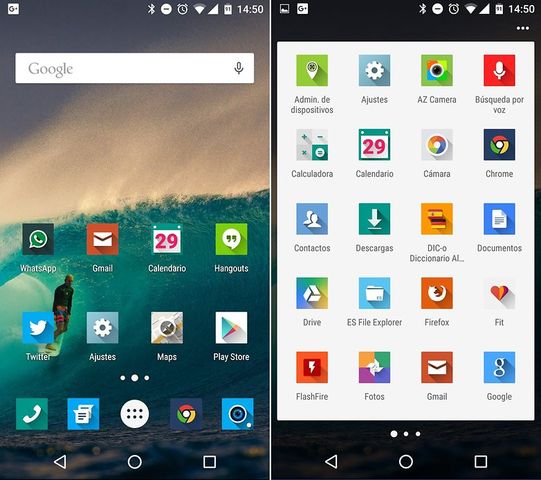 Over 1000 different icons are available in Long Shadow. Icons have flat shading colors and logo. Its effect is striking and its aesthetic is quite elegant. It works with many launchers.
4. Voxel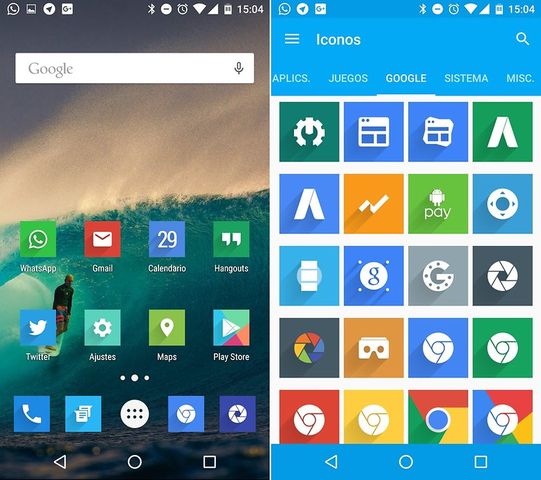 Voxel copies the style of Long Shadow but the shadow falls in other direction. Square icons and spot colors, with a central logo on white. Voxel is compatible with multiple launchers and also offers customization of fonts and wallpapers.
5. Cygnus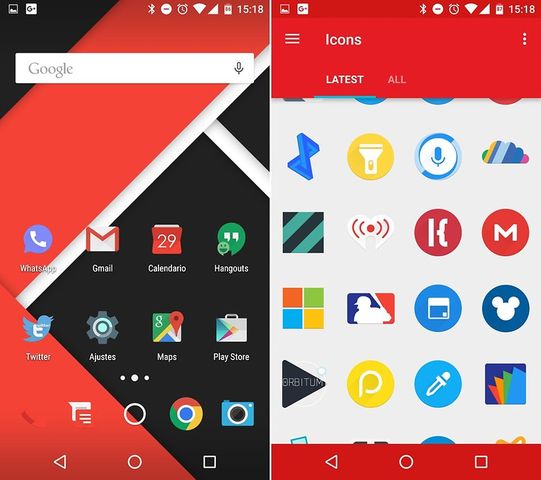 The style icons is the essence Material Design but with some slightly more rounded icons. You can also customize the wallpaper.
6. Simply 8-Bit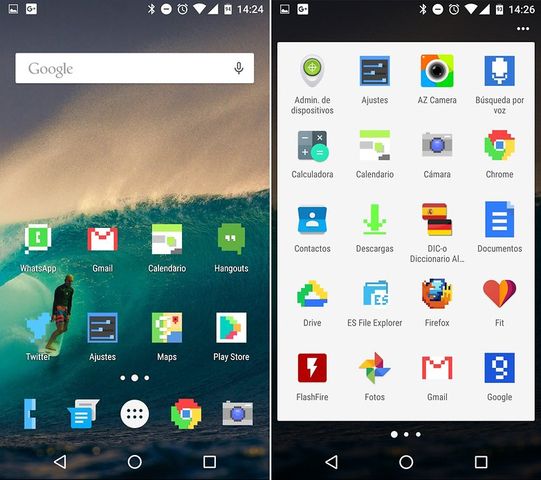 Lovers of the pixels Fans will be pleased. If you have grown at the age of 8-bit versions of Pac Man, Super Mario and Sonic, then Simply 8-Bit icons will remind your childhood. Simply 8-bit offers more than 700 icons and wallpapers. Compatible with Apex, Nova, ADW and Holo.
7. Phlats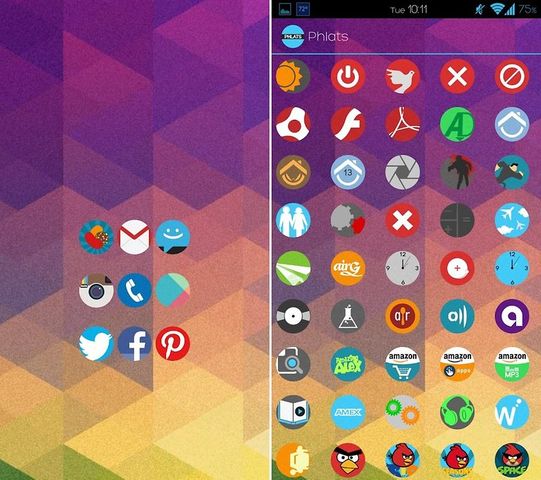 Tру package is made up of 1300 icons. If icon for any application is not available, then Phlats find the most suitable.
8. Glim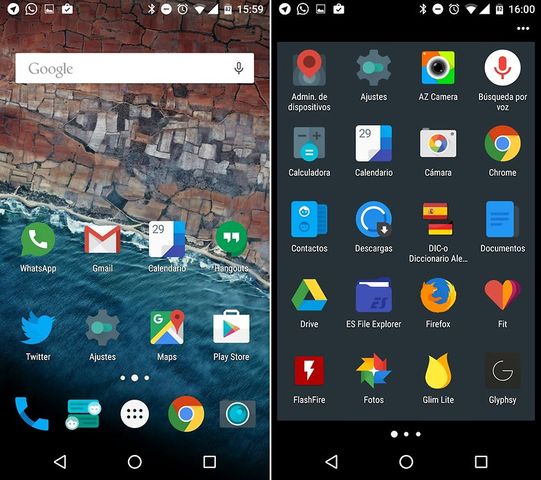 Spot colors and icons with a very peculiar style. It supports a large number of launchers and has a few more options customization.
9. Minoir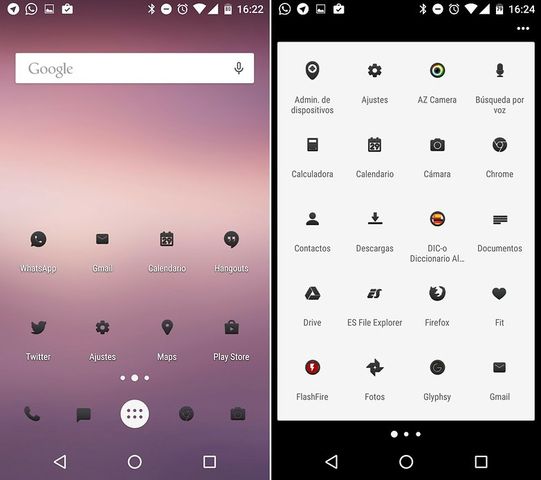 As you can see, this pack offers minimalistic icons. They are dark, so it is better to have light and bright wallpaper. It works with several launchers.
10. Glyphs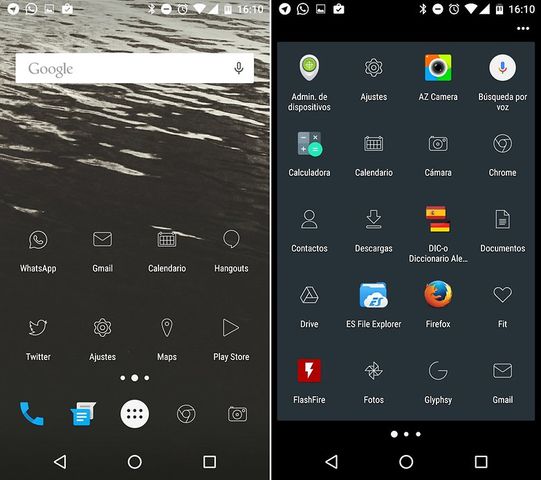 It has a very simplistic and elegant design. Compatible with Nova, Total and Apex. Glyphs has 90 icons, but with style, so some of your applications will display their original icon.
Look a video from russian roads: