In today's article of the series "Top Sales," we tell you about that, what ultrabooks 2015 popular with customers in recent months.
Despite the decline in purchasing power, ultrabooks 2015 are still popular, although in smaller quantities. Low weight and dimensions, coupled with very high performance and often metal body gives Ultrabooks every chance to stay on the market long.
Laptop, who wants to be called ultrabook, is obliged to meet certain specifications. As of autumn 2015 it should be a laptop computer with a screen diagonal of 11-15 inches, with thickness up to 20 mm, cost $ 800-1000. Respective devices are not really so much, and those that are mainly two brands: Lenovo and ASUS. But, however, there are other, even though they are not so numerous.
#1. Ultrabooks 2015: HP EliteBook 840 G1
In the fifth place, we put ultrabook from HP: despite not being the highest score, people are willing to buy it. What is it like him?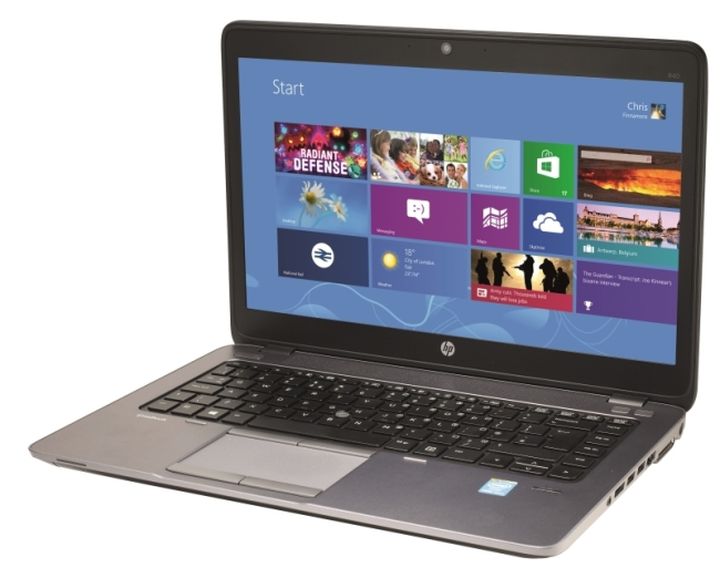 Unlike other ultrabooks 2015, it has a lot of small things handy. The removable main battery, the ability to connect a second (or even a hard drive), the presence of modifications to discrete graphics, excellent IPS-screen, easy access to main replaceable components (hard drive, memory, battery opened with a latch without screws), backlit keyboard.
On the other hand, the main battery is not very capacious: just three hours of video with maximum backlight to its plant.
Model is actual enough, it is collected on the platform Haswell processors with a series of Core i5 and i7, have all the possible options of the hard disk, 4.8 GB of RAM for easy replacement, a fingerprint reader, the ability to complete the touch screen. It is positioned as a business tool to work outside the office, so in addition to the fingerprint sensor, it also has other business chips: 4-port USB 3.0, digital and analog video output, a slot for a smart card and a port for a docking station which will make Ultrabook more functional.
The average price of HP EliteBook 840 G1 to the end of September 2015 is 1060-1290$, depending on the configuration.
#2. Ultrabooks 2015: Dell XPS 13
The fourth place is occupied by Dell ultrabooks 2015 with an almost frameless screen – the first thing that attracts attention. Almost – because the formal framework still there, but its modest thickness is 5.2 mm, and it is possible to fit the sensor (in most models) 13.3-inch screen (with a resolution of Full-HD in a younger version and QHD +, 3200h1800 pixels – in the older) into the 12-inch laptop. Comparison with competitors is, incidentally, is not in favor of the MacBook Air, the frame which is three times larger, but the narrow framework of open drawback of this design in the form of lack of webcams on the usual place on top: it was placed in the lower left corner, which is bound to affect the ease of communication.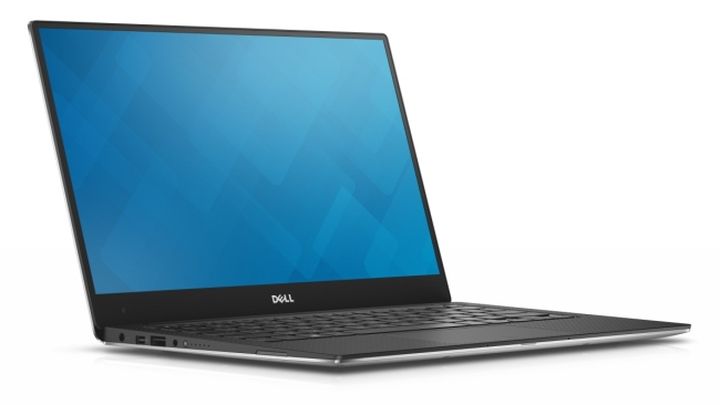 The weight is 1.2 kg trends, which is acceptable, and even can be said that the rate for a 13-inch screen, except MacBook Air, which is heavier. The body is an alloy of aluminum and carbon fiber.
From a technical point of view, the model is also not to lose face. The base configuration offers a platform Broadwell, Ivy Bridge, Haswell, Sandy Bridge (depending on generation) processors with Intel Core i5 / i7, 4/8 GB of RAM and SSD-drive capacity from 128 to 512 GB. The maximum configuration is built on the Intel Core i7 with eight gigabytes of RAM, and other goodies.
On the other hand, this laptop for gaming is not suitable, because even in the older version had only integrated graphics HD 5500 discrete graphics card does not appear in any configuration. The overall performance of the first test, however, is comparable to that of the MacBook Air, including battery life.
Among other pleasant things should be noted spotlighting Chiclet keyboard, and a rather large multifunctional click pad, as well as the choice of many pre-defined operating systems, including Windows 8.1, and a "clean" system. Dell XPS 13 Ultrabook is on sale at the end of September 2015 at a price of 1800$.
#3. Ultrabooks 2015: ASUS ZENBOOK UX32LN
It is the heir to one of the first ultrabooks 2015 second generation "Zen" in the market at a very respectable price of 1250$ (earlier – less, of course) took third place on our list. Note that this modification, UX32LN, appears in our ratings is not the first time, indicating that the tender love to her buyers.
What is it attractive? The first touch screen IPS-13.3-inch and excellent Full-HD resolution with excellent color reproduction.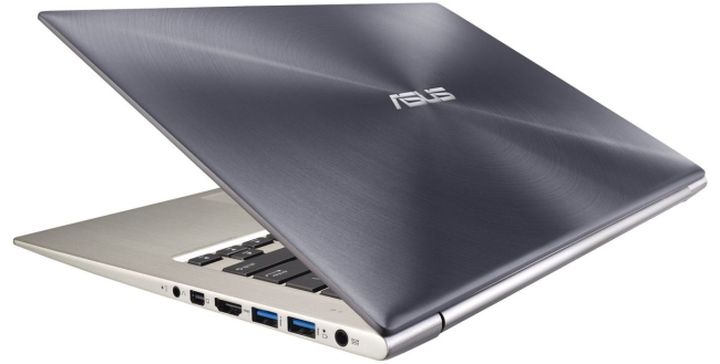 And apparently he did not fail: we see plastic body covered with a thin layer of a metal alloy, for ultrabook traditional wedge shape, as well as all connectors on the sides; moreover, when you open the top cover closes a rear end completely. Keyboard with ZenBook UX32LN classic, island style.
In the line of about a dozen versions, and all – on the platform Haswell: from Core i3 to Core i7. Also, some modifications are equipped with a discrete graphics solution NVIDIA GeForce GT 840M DDR3 video memory size of 2 GB (!), That Ultrabook quite atypically. RAM – 4 m up to 8 GB. Any modification of both the SSD-drive capacity of 128 GB and traditional hard drives up to the terabyte hard drive from Hitachi.
Members praised long battery life and scold – "trimmed" Wi-Fi, that is, instead of the expected price for such dual-band module users receive a regular, single-band.
#4. Ultrabooks 2015: Apple MacBook Air 13 Early 2014
In the second place, we have been another reincarnation of the founder of the family of Ultrabooks: model MacBook Air 13-inch screen at an average price of 1200$. The price range for the model, in fact, is very large: from 800 to 1600$.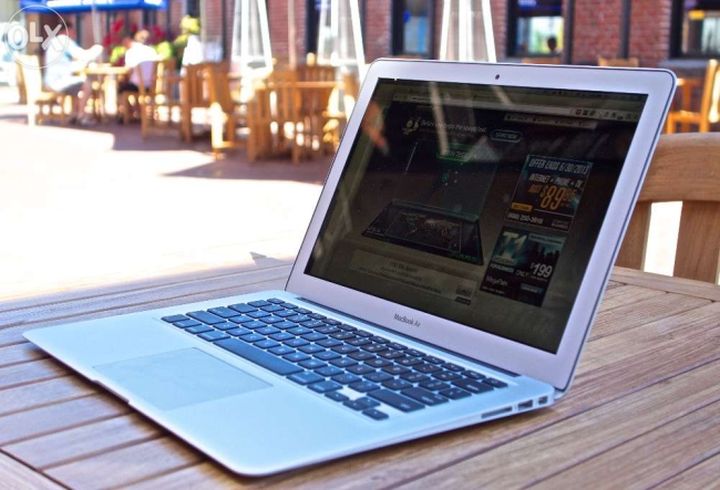 Battery life he also, like its predecessors, and is up to 30 days of standby time (because it consumes 3.4 watts in idle mode). Passport time, for example – up to 12 hours of web surfing.
But the screen resolution is not he the most modern: 1440×900 pixels. RAM – 4 GB maximum 8 processor – dual-core Intel Core i5, and internal SSD-memory – 128 or 256 GB. There are a lot of interfaces, including proprietary Thunderbolt, Mini DisplayPort.
In all other respects it is a typical MacBook Air with the appropriate software and a complete set of innovations such as ventilation through the keyboard in the absence of external ductwork, aluminum enclosure (which, however, is not very durable) and laser multi-keyboard illumination.
#5. Ultrabooks 2015: Lenovo IdeaPad Yoga 2 Pro
In the absolute leader of the list – the second generation of the well-known transformer-ultrabooks 2015 from Lenovo. Modifications had many from Yoga 2 Pro 11.6 with a dual-core Core i5, four gigabytes of RAM and a 128 GB SSD-drive for 700$ – to the Pro-modification on the Core i7 with eight gigabytes of RAM and 512 GB SSD of 2140$. All models have a touchscreen (10 touches) with IPS panel with a resolution of QHD + (3200×1800 pixels), interfaces, Wi-Fi and Bluetooth (but not LTE) and mass of 1.39 kg. Yoga Model 2 omitting Pro is just an improved version of Yoga 1 and is much less popular.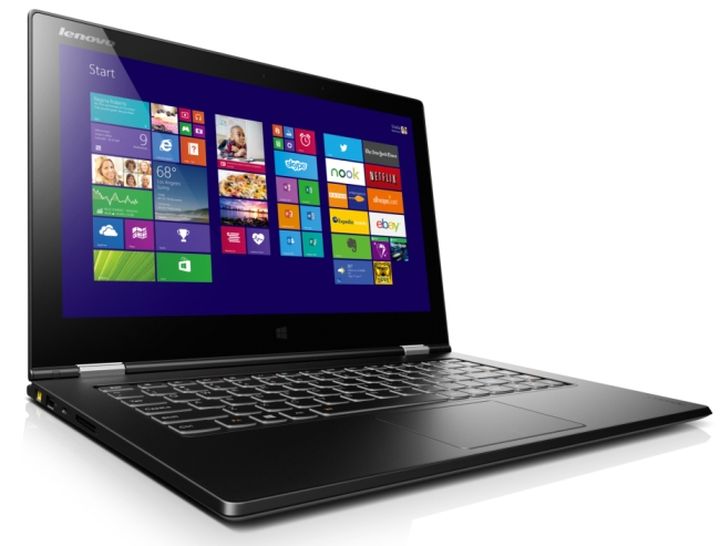 The platform of the transformer ultrabooks 2015 at the modern, Haswell fourth-generation, use a full range of Intel processors from the Core i5 to i7 with different frequencies. The opening mechanism allows the use of the device as a tablet, throwing the keyboard 360 degrees, like a leaf calendar. Lenovo says that the mechanism can withstand up to 30 thousand discoveries, which allows not to doubt its reliability. There backlit keys, the Windows button below the screen (Yoga 2 Pro, as well as other members of our hit parade, works on Windows 8.1), and a USB 2.0 port can charge other devices, even when switched off. No Ethernet port even in the mind of the adapter, protective glass Gorilla Glass, and the ability to increase memory.
The graphics, the standard for the platform, Intel HD 4400. On a single battery, charge for 54 Wh transformer works on average, up to 6 hours.
The average price ultrabooks 2015 of various modifications of the end of September 2015 ranging from 580 to 1100$.
Look a video from russian roads: